Speyer is the only K-8 independent school for accelerated learners in New York City.
It is a place where students are inspired to be intellectually curious and passionate.
Speyer sought a more cohesive approach to their marketing materials and chose to work with DaleyCreative to ensure the creative direction achieved this.
See below a selection materials we created with the Speyer in-house team.
ABOVE: Speyer 2017-2018 Annual Report Cover and sample internal pages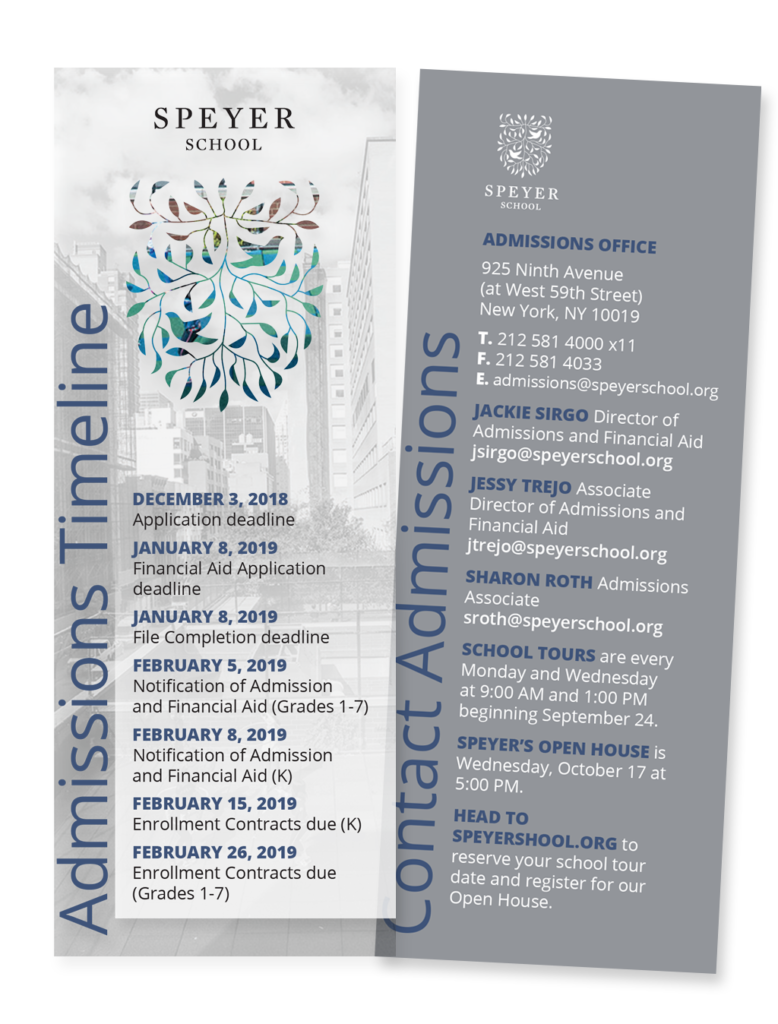 ABOVE: Speyer bookmark noting key dates in the school year and contacts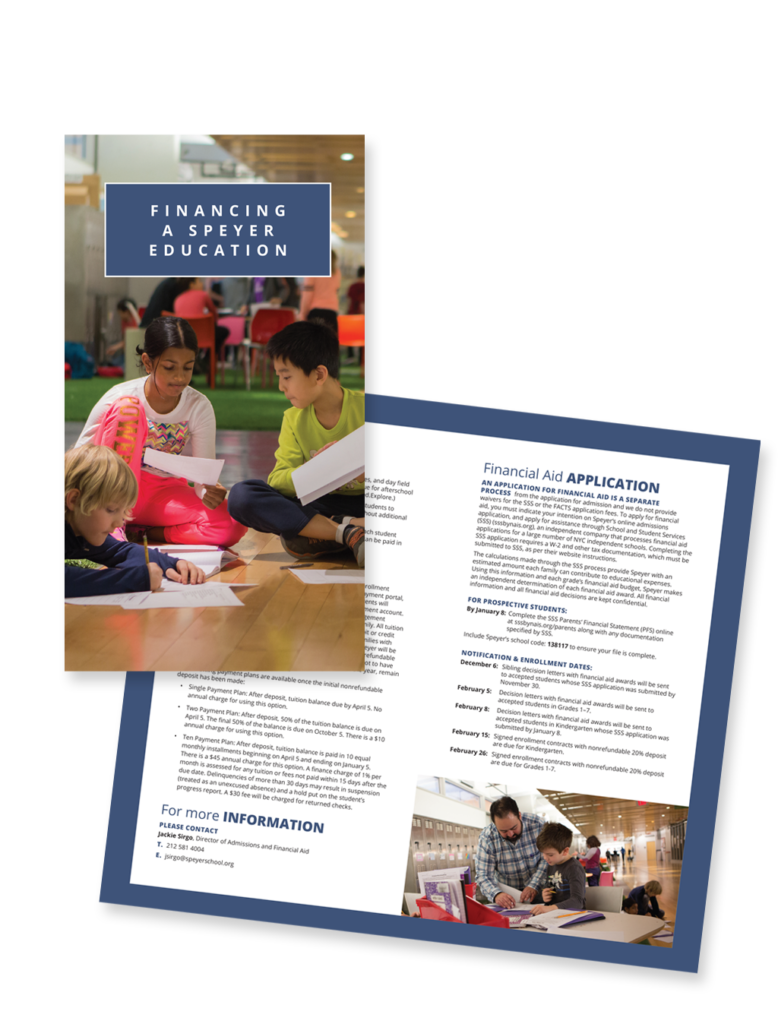 ABOVE: Speyer Financial Aid application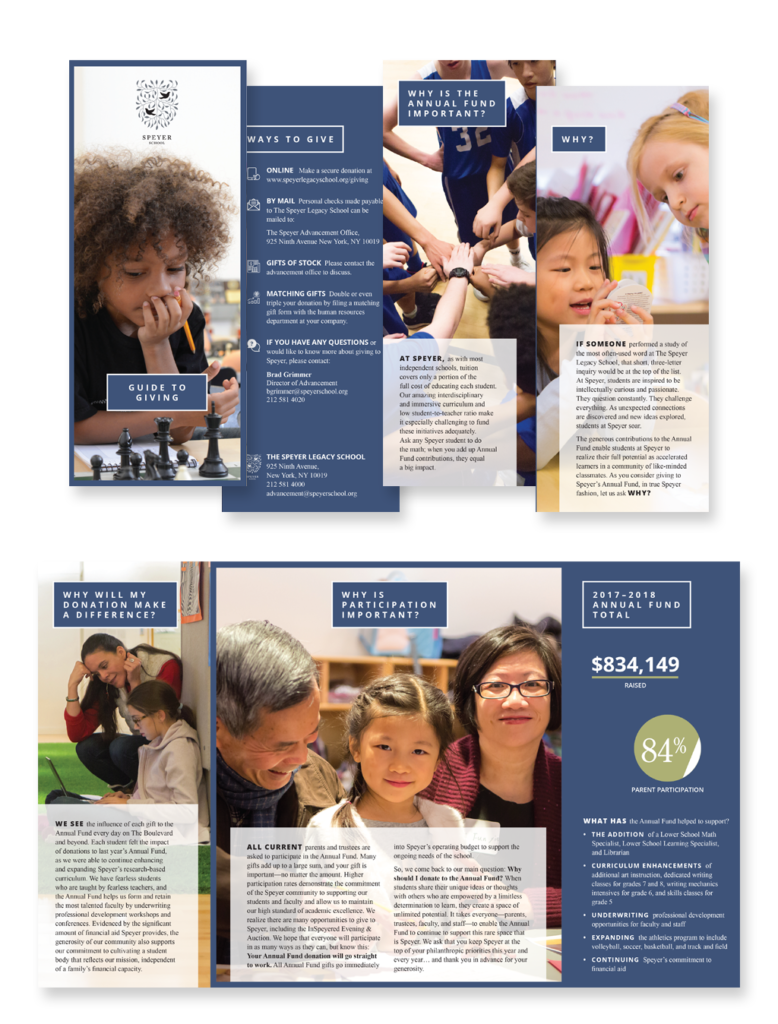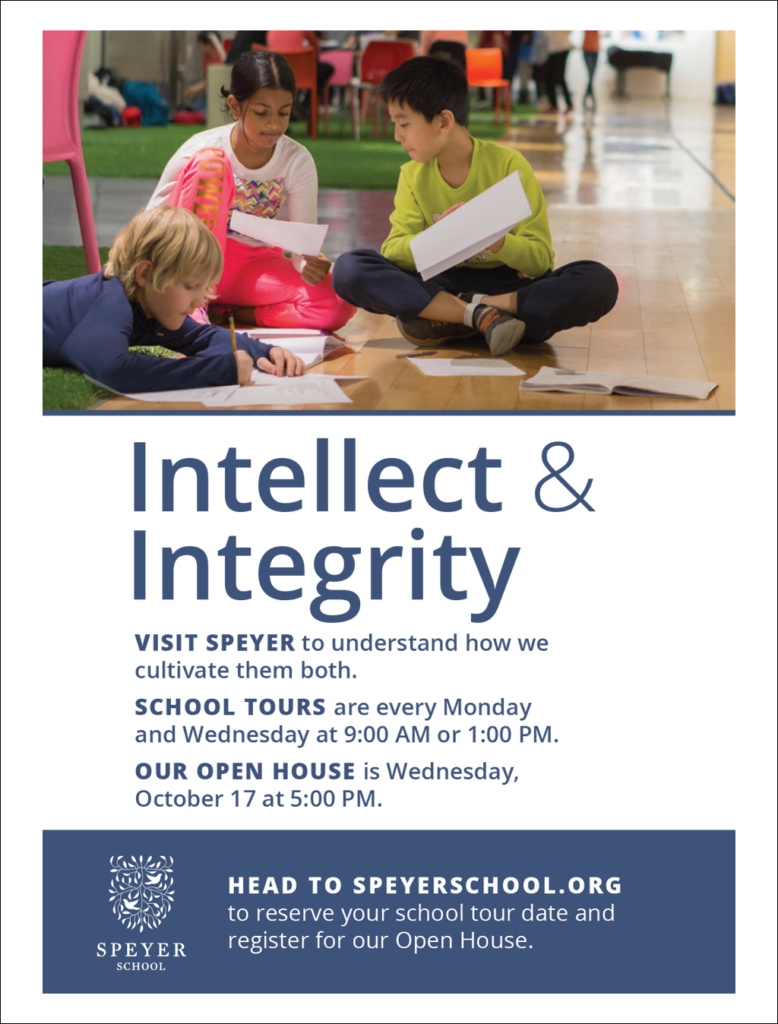 ABOVE: Speyer School Ad for New York Families publication